Who We Are
Maria S. Diamond
As a child, Maria Diamond developed an interest in medicine and by age 10 decided she wanted to become a doctor like a beloved uncle and other family members. She pursued that dream until her junior year at the University of Washington when a close family friend, a UW economics professor, suggested her talents were well-suited for a career in law. Ultimately, Maria combined her love of medicine with law, becoming a personal injury attorney. More about Maria Diamond.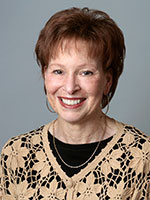 Judy I. Massong (Retired)
Judy Massong is an accomplished attorney, recognized by her peers as one of the best personal injury lawyers in the state. She has a strong medical background and a career-long commitment to helping injured people.
For more information or to schedule an appointment, please contact us for a free consultation.